Researchers Double New York's Odds of Becoming a Watery Tomb
Skinny jeans and Momofuku floating in the Atlantic.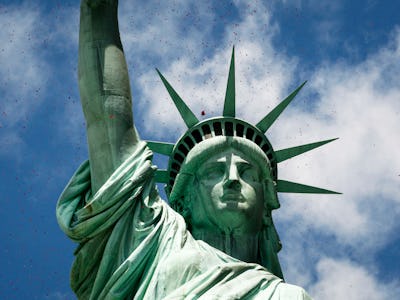 Getty
Adding yet another layer of irony to the nihilistic comedy that is the New York housing market, scientists say the odds of New York City's apartments ending up underwater are rising faster than a SoHo broker's fee. Bloomberg reports that global warming's extreme weather patterns means that over the last 80 years the Big Apple's odds of flooding have more than doubled.
New York's joined in danger by other coastal cities like San Francisco, Boston, and Galveston, Texas — now all threatened by heavy precipitation and high storm surges. The researcher findings were published Monday by journal Nature Climate Change.
This means cities will need to come up with better flood planning strategies, or else we'll all be spinning yarns to our grandchildren about the lost city of New York, while sitting on our front porch overlooking the beach in Missouri.