Burt Reynolds' Best Roles in a Genre He's Not Known For: Science Fiction
Did you know he was in 'Hitchcock Presents,' 'The Twilight Zone,' and 'The X-Files'?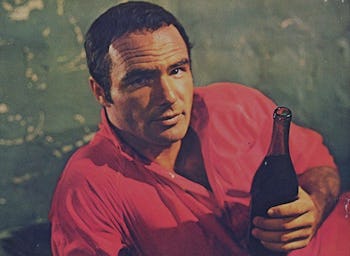 Famously, the late Burt Reynolds, who died on Thursday at the age 82, turned down the role of Han Solo in Star Wars. It instead went to Harrison Ford and the rest is history. What made Reynolds turn down a role on the sci-fi Western from then up-and-coming director George Lucas?
"I just didn't want to play that kind of role at the time," he told Business Insider in 2016. "Now I regret it. I wish I would have done it." He said later that year more plainly on the talk show Watch What Happens Live, "Because I thought that… I don't like science fiction pictures."
Reynolds instead starred in Smokey and the Bandit, another sort of great American movie altogether, in 1977. Perhaps Reynolds, who had been acting in science fiction since early in his career, thought he knew was he was getting into, and decided against it. After all, he had already played roles in taut psychological thrillers that defined early prestige TV, and movies about finding the missing link, by '77.
While Reynolds is best-known for his roles in movies that were decidedly not science fiction (The Longest Yard, Boogie Nights, Deliverance, to name a few), you'd be silly to not treasure these four Burt Reynolds roles in science fiction TV or movies.
Skullduggery (1970)
Role: Douglas Temple. Anthropologists on an expedition to New Guinea in search of evolutionary clues found more than old bones and artifacts — they come across a population of ape-like creatures. On the expedition is a businessman who wants to sell them as slaves, and the scientists debate whether the creatures are ape or human. Complicating matters is that the creatures can become impregnated by both human or ape. The leader of this expedition is played by Reynolds. Skullduggery could have been a classic film and not a mostly forgotten, weird, cult film. Reynolds said it was down to marketing. "Nobody knew how to sell the picture. Any time you have Pat Suzuki dressed as a small ape, I think you're in trouble," he told film journalist and critic Gene Siskel in 1976.
It's tough to find online, but the various parts of the film are on YouTube.
The X-Files (2002)
Role: Mr. Burt. During "Improbable," a season 9 episode of the long-running Fox science-fiction drama, Reynolds steals a scene in a one-time appearance as an Italian three-card monte dealer on the street. It's delightfully weird, and not exactly a risk that a show without a long track-record and loyal audience (some *The X-Files claimed at this point) could pull off.
The Twilight Zone (1963)
Role: Rocky Rhodes. In "The Bard," Reynolds parodies the acting style of Marlon Brando while playing an very Marlon Brando-like actor. In the story, a screenwriter is in desperate need to sell a script, so he uses black magic to conjure William Shakespeare. There's even a weird photo of Reynolds and the actor who played Shakespeare that's worth a look.
Watch The Twighlight Zone on Netflix.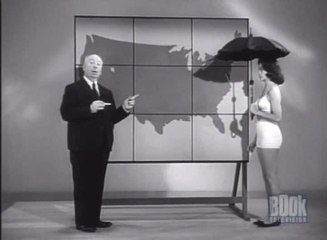 Alfred Hitchcock Presents (1960)
Role: Bill Davis. The episode "Escape to Sonoita" involves kidnappers encountering Reynolds's character in the Arizona desert. In this story is a $100,000 ransom, a hand gun, a dead person, and an eyebrow-raising twist ending in Hithcock's characteristic style.