Protect Yourself With 83 Percent Off This Great Dash Cam
It shoots in 1080p and comes with a built-in G-Sensor.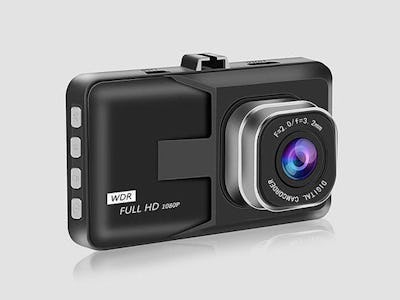 Stack Commerce
You ever watch those cool, crazy Russian dash cam videos and think about 1. How boring your daily commute seems in comparison, and 2. What a good and sensible idea installing a dash cam in your car is? Well, there's no better time than right now, because we've got one of the best cams in the world right now, and it's 83 percent off for a limited time.
The Black Box 1080p Dash Cam is sturdy, reliable, clear, and boasts an impressive 120-degree recording angle that will capture every important detail. In the event of a collision, the Black Box is your best witness. Engineered with its own G-sensor, this dash cam captures footage and audio in the moment, ensuring you'll always have a second pair of eyes if you find yourself in an accident. It records in crisp 1080p resolution day or night and, thanks to its compact design, you can stick it directly on your windshield without obscuring your line of sight.
Simply put, you're not going to find a better deal on an essential tool that can save you time, money, and all kinds of hassle for the rest of your life. For $25, that's just a sound investment.