Which Tech Companies Have a Head of Security?
Firms often invest in security as a reaction to a breach. That's too late for users.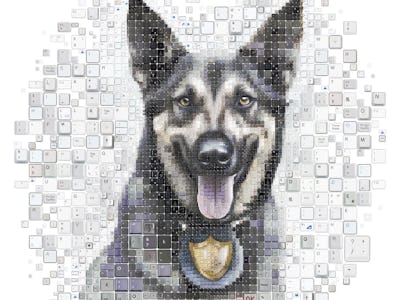 Flickr.com/tsevis
As a member of modern Internet society, you have entrusted corporations with data about who you are, your habits, and where you live. Some of that information is interesting and some of it is not; some of those corporations are responsible and some of them are not.
Recently, many of the companies protecting your more sensitive data (read: social security number and credit card info) have been hiring a chief information security officer. This feels like perverse Newtonian logic in motion: Every hacking action has an opposite hiring reaction. The classic examples are Sony, which hired someone a bit too late in 2011; Target, which got around to it in 2014; and JP Morgan, which apparently realized money isn't real that year as well.
But some companies have gotten out ahead and it's worth noting which ones. Here's a breakdown among popular tech companies on who is keeping an eye on the keys to your digital castle, and who has left them jangling in the wind:
Akamai
Martin McKeay is a blogger and the "security advocate" for Akamai Technologies, a cloud computing company that is responsible for delivering an estimated 15 to 30 percent of all Internet traffic.
Facebook
Alex Stamos, former leader of the so-called Paranoids comprising Yahoo's security team, joined the social media giant as its CISO in June 2015.
Google
The self-described Security Princess at Google is Parisa Tabriz, who says she thinks like a hacker to stay a step ahead of actual hackers while defending Chrome from vulnerabilities.
Instagram
It is not publicly clear who is in charge of Instagram's security.
Tinder
In 2014, a flaw in Tinder's geolocating services was made public and the dating service mistakenly allowed a users' location data to be exposed. Still, none of the 10 people on Tinder's company profile have "security" in their title. They've got people on it, sure, but no one at the top.
Twitter
"We suck at dealing with abuse," Twitter CEO Dick Costolo announced in early 2015. Del Harvey, Twitter's 25th employee, is the "vice president of trust and safety" and presumably has a strong constitution after wading through Twitter's filth.
Uber
Uber's first CSO, Joe Sullivan, joined in April 2015. Alex Stamos took his old job at Facebook.
Yahoo
Ramses Martinez, former director of the Yahoo Paranoids, is the interim CISO at Facebook. It's unclear who will replace him, but committed to the anti-hacking struggle a long time ago.