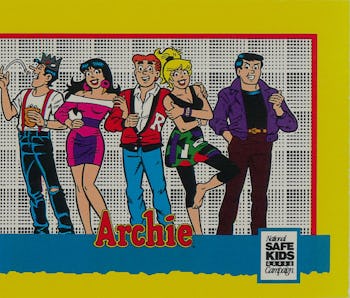 Entertainment
Archie Cartoonist Tom Moore Dies
Tom Moore, the Archie cartoonist from 1953 to 1989, has died. 
It's a big day for the death of legends, first E.L. Doctorow and now Archie cartoonist Tom Moore. Moore was 86.
The Archie comics, which began in 1941 and still run to this day, were the original teen drama long before Dawson's Creek or Felicity made it a well-worn staple. They centered on Archie Andrews and his friends in the town of Riverdale, including girl next door Betty, spoiled Veronica, antagonist Reggie, and his crown-wearing friend Jughead.
Since they began in 1941, Moore did not invent them, but he was the artistic force behind them from 1953 to 1989. Moore also helmed the spinoff, Jughead.
When the company killed Archie off last year because that's what all the cool kids are doing these days, Moore had a lot to say about that.
"It's a cynical way to get the press to pay attention and get free publicity," he said. "There are enough dark comics out there. Why kill Archie? It's just cynical."