Get Ready: Prime Day Is Almost Here 
A guide to Amazon's craziest sale of the year.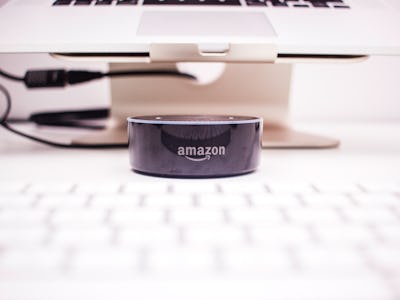 Unsplash / Piotr Cichosz
Prime Day is nearly upon us. The one-day event put on by Amazon makes deal-hunters and impulse-buyers out of the very best of us. Throughout the day, special limited-time deals will be added on the site, some exclusive to members of Amazon's premium-tier plan Amazon Prime (which will run you $119 for a year; not bad for guaranteed free two-day shipping and a whole host of awesome movies and TV shows to stream, among other benefits).
This year, rumor has it Prime Day will fall on July 17. The company plays it cool when it comes to the precise nature and price points of the deals, but it's safe to assume there'll be discounts on all Amazon's popular proprietary tech, like the Amazon Echo, Echo Dot, Echo Plus, the brand-new Fire TV Cube, and Kindle E-readers (though the Paperwhite is already an insane deal, if that's you're thing.).
If you don't have Prime yet, it definitely becomes worth the investment once you've received a couple of packages worry-free less than 48 hours after placing your order, and binged the first season of Fleabag. And that's not to mention all the discounted deals exclusive to Prime members every day. We'll be tracking all the Prime Day deals starting on the 16th, and keeping you up to date on the very best discounts to take advantage of before they run out.
To prepare for Prime Day, you can sign up from Prime right here at $12.99 per month, or here for $119 for an entire year. It's worth it. There's some pretty cool stuff out there, after all.