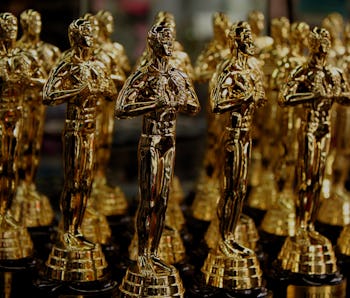 Culture
The Academy Congratulates Itself for Diversity 
Guess what? It's misguided.
As you may recall, this year's Oscars generated a tiny bit of controversy for being very, very white. But in a move much like the 30 Republican presidential candidates who are now scrambling to assure us that they totally have gay friends, the Academy has frantically extended invitations to a bunch of nonwhites. You know that race. Nonwhites.
The Motion Picture Academy has extended invitations to 322 new members, its largest initiative yet. Among them is a record number of people who aren't white, including Bong Joon-ho, director of the excellent Snowpiercer.
Courtesy of The Hollywood Reporter, here's a breakdown of the Academy's current diversity:
Diversifying is, of course, a step in the right direction, but it would be more heartwarming if the Academy didn't approach it with the same air as the feminist bro who's totally earnest but thinks he's a feminist because he reads Nicholas Sparks books. There's still a ways to go.