Uber Driver Allegedly Shoots Passenger in Denver: What We Know
It happened early Friday morning.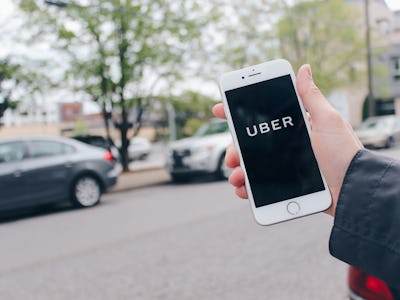 Flickr / stockcatalog
Early Friday morning, a roadside altercation in Denver resulted in an Uber passenger being shot. They were taken to a hospital and pronounced dead, police say. The Uber driver, who allegedly shot the passenger, has been questioned by police but hasn't been placed under arrest.
#Here's What We Know So Far
The incident occurred on southbound Interstate 25, at about 2:45 a.m. According to police, a gray sedan was traveling south when a confrontation broke out between the driver and the passenger. The Denver Post reports police believe that around this time, the driver allegedly fired at least one shot at the male passenger, whose identity has not yet been made public.
During the shooting, police say the sedan lost control and crashed into a concrete barrier near University Boulevard.
The crash site resulted in a portion of I25 being cordoned off and unusable until around 8:30 a.m.
"At this time no one has been arrested. That isn't to say that there won't be an arrest in the future," Denver police spokesman Sonny Jackson said.
Jackson also said that police have been in contact with Uber. The ride-share app forbids drivers and passengers from carrying firearms while using the app. If caught doing so, the company's policy loosely states that violators "may lose access to Uber."
Another police spokesperson, Marika Putnam, told The Denver Post that police needed to investigate the crime scene before charging anyone with a homicide. "The detectives have to look at all angles of the investigation and then present the case to the DA's office and they will decide whether charges will be filed," Putnam said.