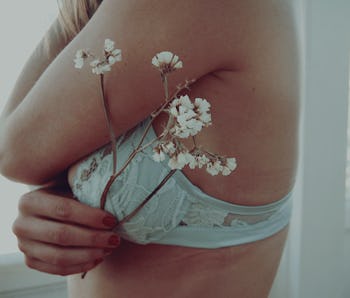 Culture
Google Responds After Woman Flashes Bare Breast on Maps
Pixabay
Google Maps is a titan in navigation, sure. But the platform also has a knack for displaying the occasional oddity, with apparent exhibitionism among its more bizarre (and often accidental) displays. With news of an unidentified woman reportedly flashing her bare breast in a video uploaded to Maps, the company again finds itself responding to reports of peculiar imagery on its platform.
When reached for comment by Inverse about this most recent incident — which was reportedly captured and uploaded to a remote route in Pingtung County, Taiwan — a Google spokesperson said: "Google removes content that violates our policies. If a user finds content that he/she believes is in violation, he/she can flag it for removal."
The statement appears to address the fact that the 18-second clip, which was obtained by the New York Post, was not posted by Google but rather an individual user. Google now invites Local Guides — its own arbiters of taste, as it were — to share reviews, photos, and "knowledge" to the platform in exchange for IRL perks. The company rolled out its video function to Local Guides last year.
United Kingdom tabloid The Sun reported on the video Tuesday, adding that the video's posting has led to an influx of 5-star reviews and enthusiastic responses from users on the platform.
The most recent incident is not the first time users on Google Maps have come across, ahem, intimate displays on its platform. People have been captured with their hands down their pants, flipping off the camera, and engaging in staged larping.
Maybe save the nudes for personal use, though.