Become a Project Manager in No Time With This Ridiculously Discounted Bundle
The Complete Project Management Bundle is currently 98% off.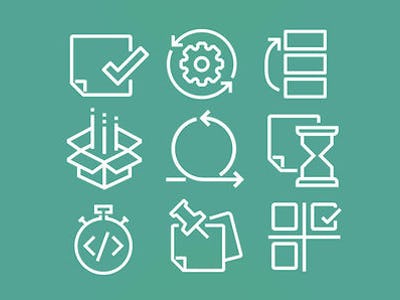 Stack Social
It doesn't matter if you're a no-nonsense manager type with a lot of deadlines, or a lowly intern with a lot of coffee orders, a background in project management will simply make your working life easier. The project management software is a sworn-by tool for people all around the world, and right now a course to help you to get the very best out of it can be yours for an absolutely insane discount.
Companies big and small count on project managers to ensure their initiatives arrive on time and on budget, which is why these professionals routinely earn six figures for their services. The Complete Project Management Bundle is your answer to beginning that journey. You'll learn it all: From setting up projects in to streamlining pipelines with Agile and Scrum (I don't know what these are, but you will!), this bundle boasts 11 courses to get you up and running with the project management essentials.
The eleven classes and courses on offer boast start-to-finish learning experiences to help you become a master project manager in no time. Or, if you're a busy go-getter and need to take things at a slower pace, the lifetime access this bundle offer facilitates learning at any speed. Soon enough, you'll be fully trained and ready to ace any project management interview, as well as taking back control of your own working life, wherever you work.
Lifetime access to The Complete Project Management Bundle is usually more than $2,100 (no, seriously), but Inverse is currently offering the entire thing to readers for just $28. That's 98 percent off. This deal obviously won't last long, so get it while you can.