Boss Everything With The Essential Microsoft Excel Bundle
Everything you need to know about the most vital piece of business software.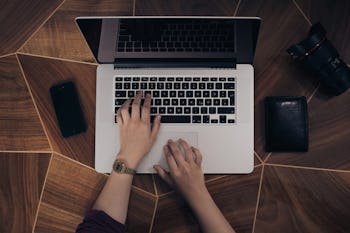 Unsplash / Fabian Irsara
Love it or hate it (really, though, who loves it?), Microsoft Excel is arguably the single most important piece of business software ever. With thousands of features and menu commands to get lost in, learning to seamlessly navigate Microsoft Excel 2016 is essential to succeeding in today's workforce, and is also extremely easy to mess up. Not anymore!
With the Essential Microsoft Excel Specialist Bundle, you'll gain a solid foundation in this spreadsheet software and use your newfound knowledge to leverage your salary or take on a new career. You'll learn everything from spreadsheet terminology to how to insert graphics and charts, becoming comfortable with the newest edition of Excel.
And that's not all, this bundle comes with two, count 'em, two courses designed to take you from layman to pro in all things Excel. Once you've mastered the basics, take your knowledge to the next level with the Excel 2016 Advanced Course. Move through the intermediate-to-advanced tutorials at your own pace (this bundle offers lifetime access so you never need to worry about it expiring) and understand how to manage workbooks, track your changes, troubleshoot, and most importantly, reduce your workload by automating repetitive tasks. It'll make your workday more productive, and impress your colleagues and superiors with your robot hacker-like skills. Once you've completed the course, you'll be fully prepared to ace the Microsoft Office Specialist exam and become the ultimate spreadsheet wizard (pro tip: do not refer to yourself as a spreadsheet wizard on the first day of work. That kind of thing will stick).
The Essential Microsoft Excel Specialist Bundle is usually a princely $1990 (no, thank you!) but, just for you, our beloved Inverse readers, this vital, life-hacking course is available for a limited time for just $9.99. That's less than two suger-bloated coffees from Starbucks! Go get it.