The Ultimate Microsoft Project Course Will Change the Way You Work
Get the $700 software for less than $20.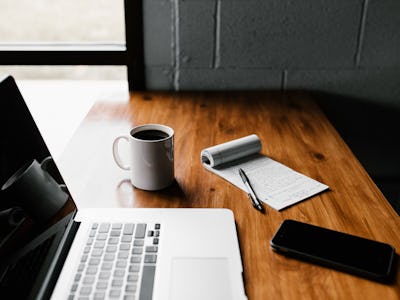 Unsplash / Andrew Neel
It doesn't matter if you're a no-nonsense manager type with a lot of deadlines, or a lowly intern with a lot of coffee orders, Microsoft Project will simply make your working life easier. The project management software is a sworn-by tool for people all around the world, and right now a course to help you to get the very best out of it can be yours for an absolutely insane discount.
Microsoft Project, for the uninitiated, allows you to plan, track, and control a project completely. It also facilitates streamlined communications, so you can manage and track entire processes and projects like a pro. With MS Project you'll work smarter, not harder.
The Ultimate Microsoft Project Course is the most convenient and surefire method for every aspiring project manager to learn this powerful and vital software. The course will teach you how to use the software to navigate project calendars and timeline, track budget allocation, and learn how to work with deadlines and overcoming scheduling issues.
Once you've gotten the hang of Microsoft Project 2016, it's time to see the extent of what it (and you) can do. This advanced course will introduce you to some of the more unique and powerful functions of MS Project. Before you know it, you'll be a power user and ready to ace any project management interview, as well as taking back control of your own working life, wherever you work.
Lifetime access to The Ultimate Microsoft Project Bundle is usually $690, but for a limited time Inverse readers can get this indispensable tool for just $19.99. A saving of 97 percent.