How Your Twitter Account Can Land You a Coveted Job Interview
Everything you post is part of your personal professional marketing plan
by Sarah Granger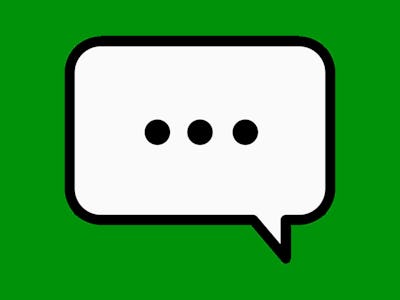 Social media has become paramount for career-building, but it can be a tricky to build the right profile online that can be attractive for prospective employers.
Building a strong online platform for your own "personal brand" means first taking a step back and assessing your goals: What's your long-term strategy? Do you want to excel in your current career? Do you plan to veer off in a different direction? Do you want to go deeper in one topic area? Know that you will be Googled and a vibrant, interesting Twitter account, Medium site, or YouTube channel can at least get you a second look or even a job interview.
Think of social media as a multi-channel promotional vehicle for any or all of your goals. It's a collection of megaphones that can be directed toward different audiences. If you pick up the LinkedIn megaphone, you're amplifying your voice in an environment largely comprised of professionals. Facebook and Instagram will direct you toward friends and colleagues. Twitter's a mix. Everything you post is part of your personal professional marketing plan, showcasing your expertise, interests, and personality.
Then comes your content. Think of each piece of content you create or share as a test. Each blog post you put up, each tweet you send out can be tracked and studied. Learn about how to use each platform's analytics if you really want to understand what works and what doesn't. Then focus on developing content with your unique voice and perspective. Scribble out your thoughts and poke around for articles, shows, videos that dive into the topics you want to think more about. Then, once you have your thoughts organized, test your content — a tweet here, a post there. See what resonates. Learn to curate the best sources you find.
The other thing to realize — it's not always about you. Sometimes you hit a hard news day. Something big happened and nothing you share will get seen, no matter how many followers you have or how widely you broadcast it.
Read, Reply, Follow, Follow-Back
Engagement is the final critical component. You can't network without the social. You have to listen in order to speak. Read what other people are saying. Reply to them. Follow, and when you're followed, follow back. Ignore what you hear about ratios of who follows whom. What matters most is how you present yourself and how well you engage in conversations with others in digital communities.
I'll be sharing more on this topic at the IEEE Women in Engineering International Leadership Conference May 21-22 in San Jose, California.
This is a guest post. Sarah Granger is an award-winning digital media innovator and author of The Digital Mystique: How the Culture of Connectivity Can Empower Your Life Online and Off.