How to Become a Digital Marketing Master
This discounted bundle will turn you into your most skilled advocate.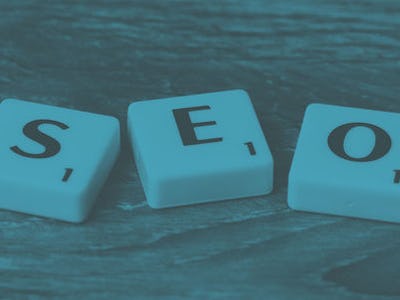 Stack COmmerce
The hardest thing about maintaining a popular online presence is keeping your engagement steady and holding interest. Sorry, but the fact of the matter is it often doesn't matter how good your product is, how accomplished your resumé, how hilarious your blog about '80s action movies; if you don't have the marketing know-how, you're not achieving your potential.
So, that's where the Digital Marketing Foundations Mega Bundle comes in. it will teach you everything you need to know about marketing and promotion across all the essential online platforms, and right now, it's available at a massive discount.
With the Digital Marketing Foundations Mega Bundle, you'll learn how to master previously intimidating tools like Google Adwords, YouTube and video marketing, and, of course, a beginner-to-expert SEO optimization course. With just a few short courses, you'll be an expert in all things online marketing. An invaluable asset not just for yourself, but a seriously marketable skill that can set you on a new career path and turn you into a sought-after professional.
The eight courses included in the bundle offer an entire year's worth of access to more than 25 hours of content, and will teach you how to market in the 21st century as a pro. The mysteries of advertising on high-traffic platforms like Pinterest and Twitter will suddenly seem easy, and you'll even get a legitimate certification in every course you complete.
The eight courses included in the Digital Marketing Foundations Mega Bundle usually combine at a cost of $992. But, for a limited time, Inverse readers can get the entire thing for just $39. That's 96% off, and you certainly don't need to be hip to the secrets of online marketing to know that's a pretty amazing deal.