Snapchat Stories May See a Major Change to Its Contentious Redesign
Is Snap rethinking the update?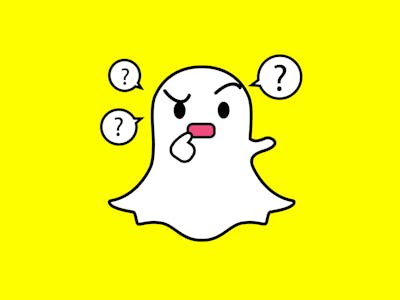 Snapchat
Could Snapchat Stories be reverting back to its original design? Maybe not.
For some users, they appear to be. After releasing its infamous redesign earlier this year, Snap users began to complain about their Stories being separated from "celeb" feeds. Despite the pushback from loyal users, Snap Inc. CEO Evan Spiegel insisted the update was the right move for the app and its users. But this week, some Snapchatters noticed this update to be "undone," with their friends' Stories back in the Discover section next to celebs and brand accounts. A Snap Inc. spokesperson tells Inverse this is not the case.
A Snap Inc. confirms to Inverse that the app "reverting" back to the classic Story feed, and a company spokesperson says the design continues to separate friends from creators such as brands and celebrities. The two types of Stories are still under separate feeds, with the only difference being that test users are seeing them on the same screen. This shows users the Talk feature on the left and the Watch on the right.
It's been quite the busy year for Snapchat, as the company has spent the majority of the past few months pushing its newly redesigned app. This month, the company also announced the addition of new features to its Lens Studio, aimed at giving creators more AR resources to play with. The new Lens Studio offers seven new face templates, with integrated GIPHY stickers and a dedicated Creator Program.
Snapchat will soon also introduce "Snappables," the company tells Inverse. These new AR Lenses are aimed at sharing experiences and playing augmented reality games with with other Snapchatters. This update will allow users to control Snappables using touch, motion, or facial expressions. According to the company, the feature is expected to roll out this week.
As for Stories, despite the allusion that Snapchat is reverting back to its old design, the redesign is here to stay. This post has been updated throughout to reflect clarifications from Snap Inc.