Did the IRS Extend the Tax Deadline? Procrastinators Are in Luck
Hooray, another day to file.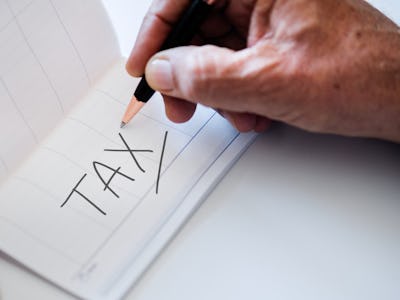 Flickr / rawpixel.com
There is yet another new deadline for filing taxes this year. The Internal Revenue Service (IRS) announced Tuesday that taxpayers have until Wednesday, April 18 to pay their taxes or file for an extension.
Originally, the deadline was on April 17, however some IRS systems faced "technical difficulties" that made the deadline impossible to meet for many Americans. "A number of IRS systems are unavailable at the moment," Acting IRS Commissioner David Kautter told Congress on Tuesday. "We are working to resolve this issue and taxpayers should continue to file their returns as they normally would."
"This is the busiest tax day of the year, and the IRS apologizes for the inconvenience this system issue caused for taxpayers," Kautter said. "The IRS appreciates everyone's patience during this period. The extra time will help taxpayers affected by this situation."
This year, Tax Day fell on Tuesday, April 17, as opposed to the usual April 15 deadline. This is because April 15 fell on a Sunday, and April 16 is Emancipation Day, a holiday observed in Washington, D.C. This bumped the usual deadline back two days.
As of Wednesday afternoon, the IRS is still taking extension forms filed by those who need extra time to pay their taxes. "April 17 is the deadline for most taxpayers to file an extension and to pay taxes owed to avoid penalty and interest charges," the IRS states. "If you file for an extension, your return is due Oct. 15. Special rules may apply if you're in the military or live outside the U.S."
Tax Day is expected to once again fall on its original April 15 date next year, provided no technical difficulties arise again.