Pay What You Want for This Essential Cyber Security Bundle
Name your price and get certified in one of the most important modern skills.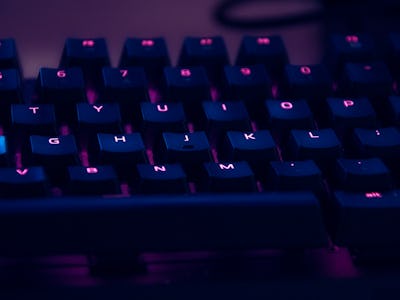 Unsplash / Anas Alshanti
Whether you want to gain a stronger basic understanding of how cybersecurity works (honestly, a must in today's world), or want to embark on a lucrative new career path, training yourself in the field is the best and most effective way to do it. Enter the Complete Cyber Security Certification Bundle.
It starts with the basics, and there's no better name in certified IT and cybersecurity courses than CompTIA Security+. It's a globally-trusted certification that guarantees the knowledge, skill, and best practices in IT security. Now, you can enroll in that course–and eight others–for a massive saving of up to 94 percent by paying what you want to own the entire bundle for life.
The bundle includes everything you need to pass the right exams, get the right qualifications, and become a full-fledged expert in cybersecurity. You'll learn "hacker computer forensics" (yeah, it's a real thing!) along with large-scale projects like learning how to protect information systems on an international scale. No judgment, but that's probably cooler than your current job.
The entire bundle boasts 117.5 hours of content, including lectures and tests designed by experts with years of knowledge in network, server, IT security, and much more. By the time you're done (and you can take your time, this is a lifetime-access course), you will be a fully-qualified IT security expert. That's wild.
The Complete Cyber Security Certification Bundle normally retails for $2,981 (yes, really, this is a big deal) but right now Inverse readers can click this link and get it for whatever they want! Just beat the average price of $12.04 (a steal) and get cracking on mastering a brand new, incredibly important skill set.