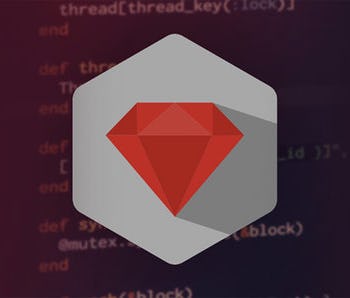 Innovation
Build Real Apps With 98% Off This Amazing Coding Course
BaseRails is your first step to developing your dream web applications.
stack commerce
Whether you know it or not, Ruby on Rails is the language powering most of the web applications you visit daily. From streaming classic episodes of It's Always Sunny in Philadelphia, to begrudgingly streaming the first five minutes of your Twitter friend's podcast out of moral obligation on Soundcloud, those cherished and seminal experiences were build on Ruby on Rails. Elsewhere, as you book an Airbnb that inevitably looks nothing like the pictures, and vent about the worst Stephen King book you've ever had the displeasure of reading, guess what was behind it? You got it, friend.
Now, you yourself can learn one of the hottest and most up-to-date frameworks in the game. Ruby on Rails works with the intuitive programming language Ruby to help you develop, from start to finish, amazing websites and web applications in an easy to follow and beautiful interface. The BaseRails coding course is the first and last step in going from a complete novice to polishing your dream website, and everything in between.
BaseRails Ruby on Rails Training offers a lifetime subscription to in-depth training exercises from some of the world's leading experts. Whether you want to pick up a new skill or tap into an incredibly lucrative coding market for the rest of your life, this is the only thing you need.
With the BaseRails course, you'll get 30 hours of content in four successive courses, designed to build you up into your very own resident Ruby on Rails expert. With a lifetime subscription to the material, you'll never have to worry about how infrequently or how often you pick up the learning, You can do it at your own pace.
The BaseRails Ruby on Rails Training: Lifetime Subscription usually retails for $3,000 (yes, really). But, for a limited time, Inverse readers can pick up an incredible deal here and get it for just $39. (Yes, really).