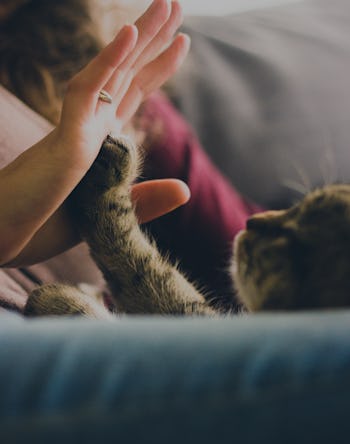 Innovation
Here's All the Best Stuff For Your Cat
Plus one unexpectedly great bonus item.
Unsplash / Jonas Vincent
Having a cat is a non-stop party. Cat ownership guarantees companionship, judgmental stares while you house a burrito after getting in from work, and ceaseless scratches all up your arm for the rets of eternity. It rules.
One tricky thing about cats is keeping them occupied. They're smart. They're savvy. They get bored easily and tear up your couch. They need to be busy, stimulated, and, above all, they need to not smell like poop. We have all the very best stuff, recommended by cat owners and internet commenters alike, that'll keep your feline friend happy forevermore or until it gets bored again.