Stephen King's Magnum Opus to Be a 10-Hour Miniseries, New Report Claims
'The Stand' is reportedly coming to the same channel as 'Star Trek: Discovery.'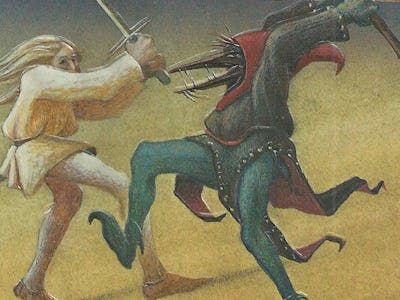 Stephen King
Stephen King is a famously prolific author, but The Stand might just be the master of horror's crowning achievement. The massive book — a tale of good an evil set in a world where 99 percent of humanity has been wiped out by a plague — is one of King's most beloved stories, but a film adaptation has been stuck in development hell for ages. Now, though, there's word that there might finally be an adaptation of The Stand, although it would be a miniseries rather than a feature film.
In an article that was largely about how Fox's New Mutants has been hit with delays and all sorts of behind-the-scenes problems, The Tracking Board reported that director Josh Boone is "still attached to direct an adaptation of Stephen King's The Stand, which we hear is coming together as a ten-hour limited series at CBS All Access."
That bit about The Stand becoming a miniseries on the same network as Star Trek Discovery is brand-new information, and it's quite the change, since at one point back in 2014 the director was planning on making The Stand into four full-length movies. CBS All Access has not confirmed the news.
10 hours is a long time, but given how massive the book is, a more drawn-out adaption might be the best bet. It, a similarly long book, was broken up into two films, and it has far less world-building to do than The Stand. On the flipside, look at how The Dark Tower, a series which, as a whole, probably tops The Stand in the pantheon of King's work, flopped at the box office. The story was just too big and weird for one movie.
Given that Boone's current project, The New Mutants, is expected to undergo heavy reshoots, it's unclear when or if work on The Stand series will begin, let alone when fans could expect a premiere.