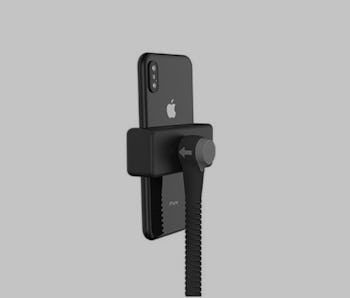 Innovation
Take Better Phone Pictures Anywhere with the GekkoStick
Gekkostick improves photos, from cityscapes to selfies.
stack social
Selfie sticks aren't just for tourists – and fodder for tired 2014 stand-up bits about tourists using selfie sticks – anymore. In fact, as useful as the Gekkostick is for the much-maligned "selfie", its functions and usability open up a whole new world of mobile picture-taking.
The Gekkostick looks like your ordinary selfie stick before you start to play around with it. Then you get it. This thing can wrap around a tree branch, peek round corners, and capture angles that would be impossible with your poor, dumb, human arms. No stand required, just affix the Gekkostick to the nearest lamp, or bike rack, or marble statue at the museum, and capture beautiful wide shots of you, your friends, and the environment around you.
Oh yeah, a word on attaching it to stuff, the Gekkostick also comes with a remote, so you don't need to futz around with a timer, and you can make sure your pictures stay picture-perfect every. single. time. No resetting the entire scene because one of your friends sneezed at the last second! Those days are finally behind you, my friend.
Whether you're a two-posts-on-Instagram-a-month guy, or hoping to snag 15,000 photos of your next night out on the town, the Gekkostick will improve and upgrade your photo-taking. Why wouldn't you give it a shot? Normally $19.95, Inverse readers can click this link and grab it at a 15 percent discount right now.