'Deadpool' Show: Donald Glover Talks Cancellation, Shares Hilarious Script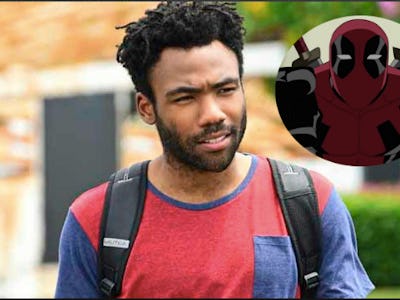 FX
On Wednesday morning, Donald Glover broke his silence about the scrapped FXX animated Deadpool series. After the Atlanta creator stated he was not too busy for the series in an initial tweet, he shared a script on Twitter titled "Finale."
While the news about the series not moving forward was announced over the weekend, it was Variety's report that suggested that Glover's busy schedule was a contributing factor in the series's demise. Glover's first tweet rejects that claim, as he states that he "wasn't too busy to work on Deadpool.
You might be forgiven for thinking that's the case, though, as Glover is indeed a busy man. He's had to balance several acting and writing gigs with his musical career as rapper Childish Gambino. In fact, the second season of hit comedy Atlanta was delayed because of Glover's role in the upcoming Solo: A Star Wars Story. He also landed the role of Simba in the Lion King reboot opposite Beyoncé.
Glover went on to share a script which he wrote for Deadpool in a series of tweets.
This, almost certainly, is not an actual look at the show we would've gotten had the show not ended before it started. Glover packed the script with extremely topical references, like the death of Sudan, the world's last male Northern White Rhino, who only died days beforehand. The Merc With a Mouth also fears getting operated on by Ben Carson, and he ponders the ongoing mystery of who bit Beyoncé.
Most of the action is centered around Deadpool and characters named Zachariah and Esiankiki, but Blind Al is included in the pages Glover shared.
Read the rest of the script on Glover's Twitter account, starting here. There's a section where Deadpool directly addresses the cancelation, indicating that there is probably some bad, bad blood between Glover and Marvel/FXX.