5 Insane Deals On Courses to Make You Smarter Right This Minute
From learning Python to getting ahead investing in crypto, don't sleep on these seriously discounted courses.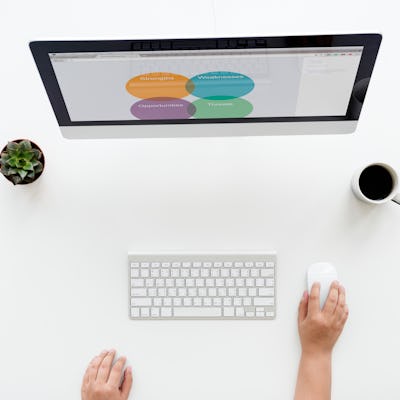 Unsplash / rawpixel.com
Self improvement is hard, not to mention expensive. Learning a new still not only takes hours on days on weeks, but most skills require a whole bunch of energy and, yes, money. Even something as simple as going on runs in the morning will run (ha) you a nice new pair of sneakers and somewhere to stash your phone at the very least.
Self-improvement is hard, but we've found some ways it doesn't have to be all that expensive, or all that time-consuming. We've become big fans of the site Udemy, which offers online courses in everything from hypnotherapy to cryptocurrency. The site is also currently offering some wild discounts on its most popular courses – as much as 93 percent off in some cases. Get these while you can, and learn a new, valuable skill on your own schedule.