Coinbase is Eyeing Bitcoin Social Network Startup Earn.com, Reports Claim
The acquisition could cost more than $30 million.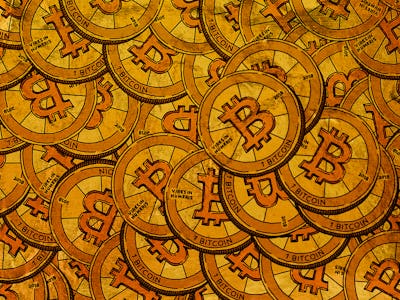 Flickr / stockcatalog
Coinbase, the popular cryptocurrency exchange market, is reportedly in negotiations to acquire the crypto mining social network Earn.com. Called 21 Inc. until its October 2017 rebrand, Earn.com is a LinkedIn-esque app that runs on a blockchain and pays users with bitcoin for using the platform. If users answer a message or complete a survey, they are rewarded with money.
According to blockchain-focused media outlet Coindesk, the acquisition could cost Coinbase $30 million — and that's a low estimate. Earn.com is reportedly considering a buyout from a number of companies, so it's not yet a sure thing that Coinbase will absorb the social network.
It makes sense that Coinbase would want to acquire Earn.com. Many tech experts think bitcoin is the future — Twitter CEO Jack Dorsey said as much on Wednesday — and the cryptocurrency app space is still pretty wide open. The first company to successfully capitalize on blockchain fever could be in for a massive financial windfall.
Of course, this opportunity has resulted in a lot of businesses clamoring for a share of the market. Coinbase recently drew some stiff competition from the upgraded capabilities of cryptocurrency wallet and exchange app Abra. Last week, Abra began supporting 20 cryptocurrencies and 50 fiat currencies, creating an easy-to-use tool for crypto beginners.
If Coinbase acquires Earn.com and the platform becomes more widespread, we can likely expect to see a boom of social networks that operate on a blockchain and offer the promise of cash for engagement. After all, Earn.com is basically just LinkedIn plus bitcoin. Why not make Instagram plus bitcoin, or Snapchat plus bitcoin? Given Facebook's current woes, it might be the perfect time to build a suitable alternative.