Who Is Mark Anthony Conditt? Austin Serial Bomber Identified by Police
He was named a suspect just hours before his death.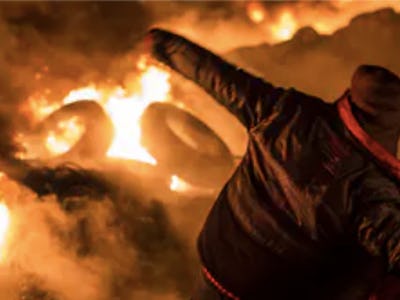 The suspect in the Austin, Texas serial bombings was identified by police Wednesday as Mark Anthony Conditt. Conditt is suspected of terrorizing the area for nearly three weeks before he blew himself up as law enforcement closed in on him, reports said Wednesday.
Conditt was a native of a community north of Austin. In a statement, authorities said they found the alleged suspect through video surveillance at a FedEx drop off location in San Antonio. "The biggest mistake the guy made was going to FedEx," the official in charge said of the findings.
Austin Police Chief Brian Manley had previously described the suspect only as a white man who authorities were investigating as a "person of interest," USA Today reported, but was classified a suspect just hours before his death. Texas Department of Public Safety and ATF agents had reportedly blocked off the surrounding blocks of the Pflugerville neighborhood where he lived earlier Wednesday.
What Conditt used was a specific type of fire-causing bomb. An incendiary device is a specific type of bomb that aims to injure and cause damage by inciting a fire. Incendiary devices are filled with flammable chemicals like propane, thermite, and napalm, and they can detonate on impact or with a timed detonator. Incendiary devices have been used extensively in domestic and military conflicts throughout history to devastating effect. In their most primitive form — the molotov cocktail, for instance — incendiary devices have been used to light cars and buildings on fire during riots and less militarized conflicts.
The state of Texas has been experiencing these bombings all month long. Four exploding packages have been released in Austin since March 2, a series of events that killed two people and injured at least four more. Meanwhile, another bombing at a FedEx center near San Antonio occurred Monday.
The news of the Austin bomber's death being identified also elicited a reaction from President Trump on Twitter, who on Wednesday tweeted: "AUSTIN BOMBING SUSPECT IS DEAD. Great job by law enforcement and all concerned!"