You Can Now Instagram Your White House Tour
A 40-year-ban on snapshots ended today.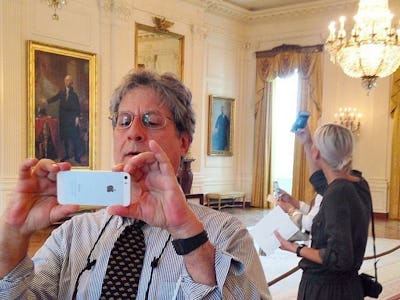 Instagram
For over 40 years, there was a ban on photography in the White House. Today, Michelle Obama announced on Instagram that the ban was lifted, NPR reports. Visitors are now encouraged to take photos and post them on Instagram with the hashtag #WhiteHouseTour. They're seriously adorable. Find some particularly great ones below, including a snap of rapper Bun B's children with the White House dogs, Bo and Sunny.