6 Essential Items For the Coolest, Nerdiest Oscar Party of Your Life
Celebrate in style. Or, at the very least, don't serve your friends wine in Solo cups.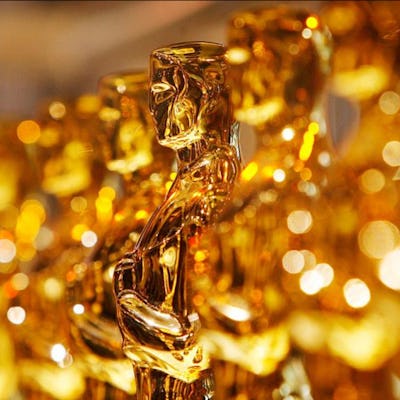 The 2018 Oscars are just a few days away, and it's a closer race than ever. Can Get Out go the distance from low-budget February horror to Best Picture winner? Will Greta Gerwig upend the Best Director race? Will people continue to be mad at Three Billboards Outside Ebbing, Missouri? We know the answer to the last one, at least.
Awards for movies mean nothing whatsoever, but watching the whole affair is fun, especially after last year's debacle. While there might not be a Moonlight-level twist to proceedings this time round (they'll make sure of that), there's still plenty of intrigue, and controversy, headed into Sunday. Whether you've got it on in the background, or consider this your cinephile Super Bowl, here are six things that will kick your Oscars viewing party up a gear.