Valentine's Day Memes: 8 Hilarious "Roses are Red" Poems
Roses are red, Twitter is blue, singles are bitter, Happy Valentine's to you!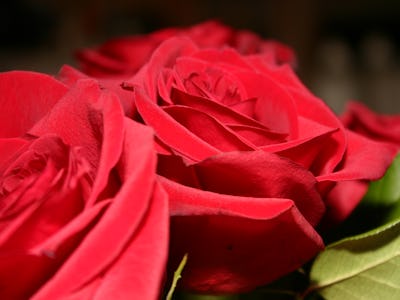 Flickr / ECohen
Leave it to Twitter to butcher one of the most tried and true poems attached to Valentine's Day.
"Roses are red, violets are blue, sugar is sweet, and so are you." So goes the rhyme that feels about as old as time. In honor of Valentine's Day, however, users on Twitter have repurposed the age-old poem to speak their own personal truths.
The original poem, according to Know Your meme, "was used to convey messages of love, but many of its derivative versions nullify its sentimental value through subversion, parody and anti-humor."
The origin of the first two famed lines, "Roses are red, violets are blue," comes from Edmund Spenser's 16th-century epic poem "The Faerie Queene." Given Twitter's snarky singles put their own spin on the centuries-old rhyme, some of the funniest editions of "Roses Are Red" tend to be absurd in the style of internet culture.
Many were shared so widely, they even got their own Twitter Moment, which rounded up the most popular takes. Here are some of the most hilarious ones being posted today.
Even brands are getting in on the action. Spanish soccer club Sevilla FC tweeted love to its most dedicated fans.
While food blogger, Angela Davis of The Kitchenista Diaries used a food reference in her V-Day poetry.
Law & Order: SVU kept it simple with a shoutout for fans of the show.
While it's unclear where the current variation on the meme came from exactly, Know Your Meme refers to an August 2016 wave of viral tweets that helped popularize this style.
Typically beginning with the standard "Roses are red, violets are blue," the memes usually took a turn in which "punchlines are substituted with captioned images and offbeat news headlines."
In the past few years, Valentine's Day has been a prime target for the "Roses Are Red" meme, with everyone from celebrity Twitter accounts to unknowns participating in the meme.