Harry Potter Fans Skewer 'Fantastic Beasts 2' for Closeting Dumbledore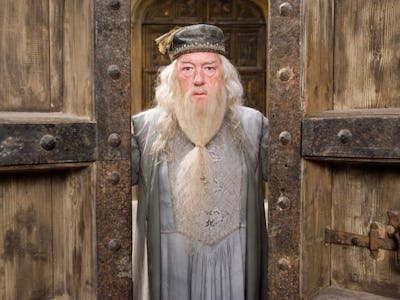 Warner Bros.
When J.K. Rowling told fans Dumbledore was gay in 2007 fans were shocked. The Fantastic Beasts series' inclusion of a younger version of the character opened up the opportunity to show fans what a young Dumbledore was like. In The Crimes in Grindelwald, fans will see young Dumbledore, played by Jude Law, but they will not get a glimpse of his life as a gay man.
Fans looking forward to seeing that in the upcoming Fantastic Beasts film should prepare themselves to be disappointed.
On Wednesday, David Yates, the director of The Crimes of Grindelwald, said Dumbledore's sexuality will not be referenced. "Not explicitly. But I think all the fans are aware of that. He had a very intense relationship with Grindelwald when they were young men. They fell in love with each other's ideas, and ideology and each other," Yates said to EW.
Given that Johnny Depp will be reprising his role of Gellert Grindelwald the choice to apparently not include their romance seems odd and incredibly unfortunate.
Fans have had a very strong reaction to Yates' statement. Knowing it happened, but not seeing it is not enough and people have been very vocal on Twitter.
Yates did provide some more information about the characters in the new film calling Dumbledore and Grindelwald "an incredible paring."
All hope is not lost though because Rowling has send there's a lot of story in the film series, which will span five films, which will explore Dumbledore's younger years.
"I can't tell you everything I would like to say because this is obviously a five-part story so there's lots to unpack in that relationship. You will see Dumbledore as a younger man and quite a troubled man — he wasn't always the sage…We'll see him at that formative period of his life. As far as his sexuality is concerned … watch this space," she said two years ago at a press conference.
The Crimes of Grindlewald will premiere on November 16, 2018.