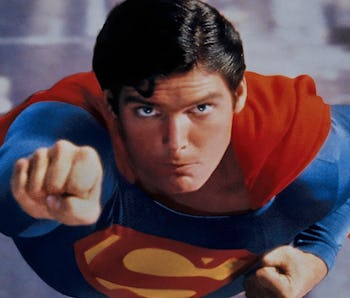 Entertainment
DC Takes Third Stab at Superman Prequel with New 'Metropolis' Series
WB
The Superman prequel Smallville told the story of a young Clark Kent and also proved that a superhero series can thrive and last. Since then a few live-action shows have continued to tell stories within the universe, Supergirl, and upcoming prequel Krypton, and now DC announced a new one: Metropolis.
On Tuesday, DC revealed that the next new TV series based on DC characters is called Metropolis and will air exclusively on the new DC streaming service in 2019. And, the main character isn't Superman. Instead, the official press release says: "Metropolis will follow Lois Lane and Lex Luthor as they investigate the world of fringe science and expose the city's dark and bizarre secrets." Which makes the show sound like a combination of Gotham and the sci-fi series Fringe. Perhaps unsurprisingly, Gotham executive producers John Stephens and Danny Cannon are behind Metropolis, too.
Why do DC shows seemingly about Superman trying to avoid using Superman at all cost? It leaves fans, and perhaps Superman himself, very confused. In fact, the new series — like Gotham — takes place before Superman ever arrives. It's unclear at this time if the continuity will match up with SyFy's upcoming show, Krypton, a time-travel space series about Superman's grandfather.
The characters of Lois Lane and Lex Luthor appearing on previous Superman prequel Smallville, which after ten seasons, arguably opened the door for a lot of today's superhero shows, including the Arrowverse.
Metropolis will join the streaming service's other live-action series Titans, which will premiere later this year. Animated shows Young Justice: Outsiders and Harley Quinn have also be added to its programming slate.
Metropolis, which has been already received a 13-episode order, will premiere on DC's streaming service in 2019.