Facebook Is Testing Its Latest Potential Game-Changing Feature
The next hyperlocal news outlet?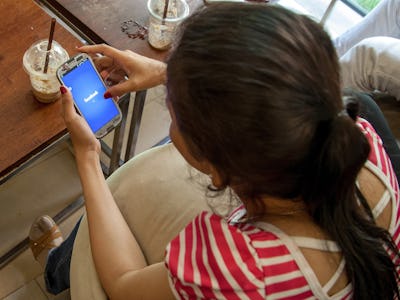 Getty Images / Omar Havana
Facebook's journey to combat Fake News is still ongoing, and the next move is to come to a town near you.
The social platform is reportedly launching on its News Feed a local journalism section called "Today In" to help keep users in the loop on their hometown news.
From the sound of it, the feature is reminiscent of similar hyperlocal news services, such as Patch and DNAinfo, except this has the backing of the world's largest and most powerful social network, which is a plus. Basically, Facebook is attempting to provide users with local news from "vetted" sources.
While Facebook hasn't officially announced the move, it confirmed the addition of Today In to ReCode, which reports it's currently being tested in six American cities: New Orleans, La., Little Rock, Ark., Billings, Mont., Peoria, Ill., Olympia, Wash., and Binghamton, N.Y.
It's unclear how Facebook determines who's eligible to see the feature. In a test run, Inverse found identifying as living in one of the aforementioned cities doesn't guarantee access to Today In.
Similar to its "Local" app — built to help you find things to do in your city — Facebook is hoping to lure in users by providing them with important happenings in their cities. Whether it's stories from local publications or emergency updates from authorities, Today In will have it all.
The way it works is that Facebook will attempt to clear this section of any traces of "fake news" by using a combination of humans and A.I. to vet news with the help of News Partnerships team.
It's no secret that the company has had a rough time with the notion that it helped spread fake news leading up to the Presidential Election. In the past year, Facebook has been on a product spree to help repeal this reputation it's garnered.
This isn't the first time Facebook has revved up its hyperlocal efforts. The aforementioned "Local" app was rebranded from its previous name, "Events," a few months back. Aside from allowing users to check out events, concerts and dining options in their neighborhood, the dedicated app alerts you to important rallies and marches.
Facebook reportedly wants to release Today In in more cities, allowing users to follow news from multiple places.