Facebook Launching First Consumer Tech Device to Compete with Amazon Echo
The social platform's first foray into hardware.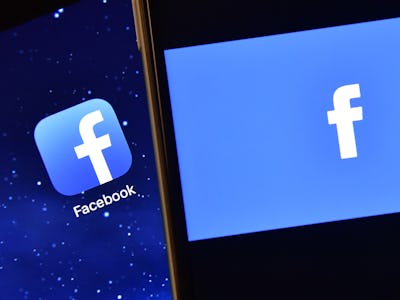 Getty Images / Carl Court
Just when you thought Amazon has fully dominated the voice assistant game, Facebook throws in a surprise.
Facebook is reportedly releasing its first ever consumer hardware product, which is being dubbed "Portal."
As Cheddar reports, the video chat device will be Facebook's first venture into the smart home market. Portal is being positioned "as a way for families and friends to stay connected through video chatting and other social features."
While Facebook hasn't confirmed its Portal plans in the wake of these rumors, the company will reportedly introduce the device at its annual developer conference this coming May, with a release set for the second half of 2018 on Facebook's site and at pop-up stores.
The social network will make use of its facial recognition technology by integrating it with Portal's camera lens and chat settings. Users will also be able to sync their device with streaming services Spotify, Netflix and the likes.
From the sound of it, the Facebook Portal may look something like the Amazon Echo Show, which also includes a screen and Alexa's voice assistance technology.
However, as the world's biggest social platform, Facebook may take it a step further by linking users' faces on video with their Facebook accounts.
Despite some rumored trouble — including layoffs — at Facebook's hardware venture Building 8, the company is determined to bring its gadget to market.
It's difficult to tell whether the rumored device will be an Echo "killer," or be able to catch with Amazon's mega-popular devices that have sold millions around the world to date. That may not matter though.
According to Cheddar's sources, apparently Mark Zuckerberg doesn't mind low Portal sales as long as it shifts users' habits.
With a rumored high-end price of $499, that may just happen. The Portal will be sold at twice the current Echo Show's retail price of the $230.