'Deadpool 2' Won't Replace TJ Miller Despite Sexual Assault Allegation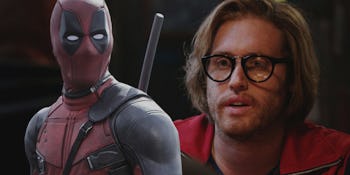 20th Century Fox
All of your favorite Deadpool characters are coming back for the upcoming sequel. TJ Miller's character, Weasel, is also coming back, despite recent revelations that the actor has been accused of committing brutal sexual assault while in college.
In December, The Daily Beast reported that the 36-year-old actor, who played Weasel in Deadpool, sexually assaulted and punched a woman while attending George Washington University.
"He just tried a lot of things without asking me, and at no point asked me if I was all right," the woman, who asked to remain anonymous, told The Daily Beast. "He choke[d] me, and I kept staring at his face hoping he would see that I was afraid and [that he] would stop… I couldn't say anything."
Miller and his wife, Kate, deny the allegations, but rumors of the assault have reportedly been fairly well-known in Hollywood circles over the years, and the incident was addressed at GWU's student court. In the wake of Harvey Weinstein's downfall and the rise of the #MeToo movement, sexual abusers are getting a long overdue ousting from Hollywood. But, it appears to be too late for Fox to remove or replace Miller in Deadpool 2, the way that Christopher Plummer replaced Kevin Spacey in All the Money in the World.
"We're in the final editing," producer Lauren Shuler Donner told Rotten Tomatoes when asked if Miller would be cut from the film. "I don't think so."
Shuler Donner went on to say that she had no idea if Miller would come back for any further Deadpool sequels. "That's a whole studio thing," she said. "I don't know."
Elsewhere in the interview, the longtime X-Men producer supported director Brett Ratner's ousting from Hollywood in the wake of several sexual harassment allegations, including one from then-18-year-old X-Men: The Last Stand star Ellen Page.
"I back her up 100 percent," Shuler Donner said. "Absolutely. He's horrible. I'm aware he's very demeaning to women, extremely demeaning to women, myself included. Yes, I was aware. Anybody that's female, he's demeaning."
Shuler Donner said she "hoped" that Ratner will be permanently exiled from Hollywood. So, Miller's continued presence in Deadpool is, in this light, a real bummer.
Deadpool 2 is expected to premiere in theaters on June 1.