No One Anywhere Can Stop Watching 'Jurassic World'
It just became the fastest movie to $1 Billion. Can it catch James Cameron's cash cows?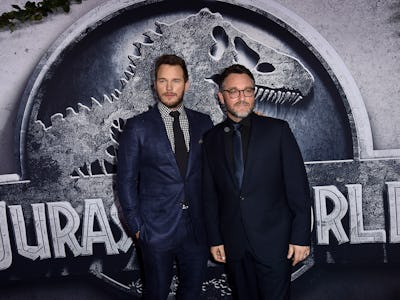 Getty Images
Despite a rich push by Pixar's newest reputed masterpiece Inside Out, there's no stopping Jurassic World. Over the weekend it became the quickest movie to surpass $1 billion at the worldwide box office, a feat it accomplished in a mere 13 days. It unseated previous record-holder, Furious 7, which this past spring crossed ten figures in 17 days.
The movie has only been out in theaters for two weeks, but shows no signs of stopping. Chances are, it may be on pace to become the highest grossing movie ever made.
In the Jurassic series, Jurassic World is second only to the original, whose international tally for its original theatrical run clocked in at $983 million, eventually pushed over $1b worldwide with re-releases. Lapping the original is now a foregone conclusion.
The movie currently sits in a respectable position at number 23 on the all-time list, which doesn't seem impressive until you remember that it got there in less than two weeks. Considering that many analysts were expecting Jurassic World to trail tentpoles such as Avengers: Age of Ultron or Inside Out, there's no telling, really, how far it's going to run. We could easily see it jump into the top 10 within the next week.
Once it reaches that milestone it could threaten Titanic (the first movie to earn $1 billion) and Avatar in the first two spots. If it's able to keep up with its average take of about $200-300 million per day for a while longer, we'll have to start talking about the billions of dollars it may make in its final run. Yes, billions, plural.