FCC Approves First Wireless Charging System: Here's What It Means
Is this the future of chargers?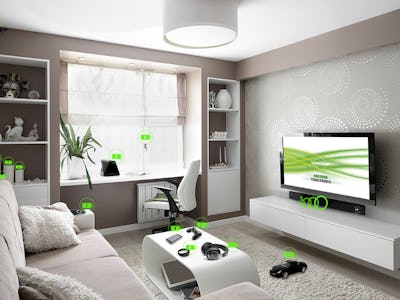 Energous
The Federal Communications Commission finally approved its first-ever wireless charger.
The certification of Energous' WattUp Mid Field charger is a major milestone for wire-free charging and will provide "a tremendous opportunity for the electronics industry," according to the company's announcement.
The WattUp is designed to provide juice for multiple devices, so all your gadgets — including phones, tablets and everything in between — can charge simultaneously from up to three feet away.
While wireless device charging isn't a new concept, the idea of charging your phone without any contact with a base station is certainly a new frontier. The new charging technology is being likened to Wi-Fi.
The way the WattUp works is that the device's transmitter converts electricity into radio frequencies and then beams it to the devices nearby.
This differs from the notoriously difficult-to-use charging pads seen at Starbucks, which require downloading the Powermat app and creating an account before using. Even the Apple-approved Mophie wireless charging base must have your device directly placed on it to get it charged.
This is why Energous' WattUp is being dubbed as the world's first true wireless charger.
This charging method can open up a whole new world for device usage. Future device integration plans include computer monitors, soundbars, smart speakers, televisions, smart lighting and other countless electronics.
"The FCC certification of Energous' power-at-a-distance wireless charging transmitter is a major market milestone," says Energous president and CEO Stephen Rizzone in the announcement.
Whether it will seamlessly charge a friend group's phone batteries or a classroom's tablets, it's clear the FCC finds value in wireless chargers such as the WattUp.
"Untethered, wire-free charging — such as charging a fitness band even while wearing it — is exactly what consumers have been waiting for," Rizzone went on to say. "We are now in a position to move our consumer electronics, [the Internet-of-Things] and smart home customers forward at an accelerated pace."
San Jose-based Energous still hasn't announced a release date for its highly-anticipated WattUp. However, the startup is expected to unveil a possible date in January during the upcoming CES 2018 in Las Vegas.