It's The Summer Of Bon Iver (Again)
Wisconsin's finest brings the heat this summer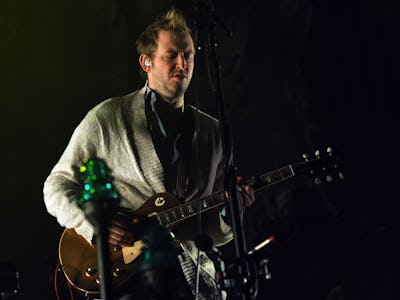 Three years ago, singer-songwriter Bon Iver summited the mountain for an indie rock artist; he won the Grammy for Best Alternative Album and Best New Artist. It came on the tail of a flurry of activity. Not only had Bon Iver become something of a household name — impressive, given the understated nuance of his music — he collaborated with Kanye West for much of West's 2010 opus My Beautiful Dark Twisted Fantasy.
Then Bon Iver just… sort of went away for a while. But now he's back, and arguably better than ever. This summer, he'll host his own proprietary festival called Eaux Claires, an event staged outside his own hometown of Eau Claire, Wisconsin. He's a headliner, of course, but he's also recruited Sturgill Simpson, the National, Indigo Girls, Sufjan Stevens and more. The festival's itinerary also includes a performance of Francis and the Light's compelling song suite, "White Room":
It would not surprise me if Bon Iver used this celebration of the Midwestern arts scene to prep new music. If he does, it's his summer. "BOOM" Iver, more like.