Facebook Messenger Hit With Downtime as Team Works to Resolve
Reports spiked in the early hours of the morning.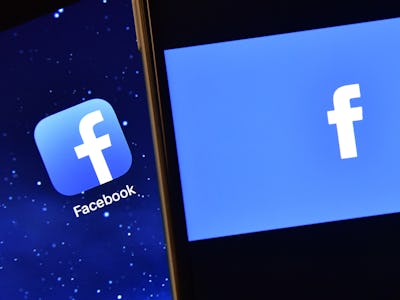 Getty Images / Carl Court
Facebook Messenger experienced trouble on Tuesday. The popular instant messaging service, which has over a billion monthly active users and supports a number of chatbots and encrypted conversation features, struggled to connect users and deliver messages in the early hours of the day.
"Facebook is DOWN, Messenger is DOWN #facebookdown #messengerdown Tell twitter because facebook won't work!" said Twitter user officialdjmagik.
DownDetector, which tracks user issue complaints, saw a surge of reports at around 6 a.m. Eastern time. Over a third of reports were focused on failure to receive messages, while 32 percent cited server connection issues. A further 31 percent struggled to log in.
A post from Facebook's development team suggested the company was arare of the issue and it was working to resolve it. Marissa Hoek, developer support engineer at Facebook, shared an update on the issue via the company's developer forum:
Starting 11AM UTC on December 5th, we are seeing an increased error rate in our Messaging API. Sending and receiving messages might not work.
Our team is working to resolve this.
DownDetector's map showed the areas most affected by the issue:
Inverse has contacted Facebook for a further statement about the status of the service.
Update 5/12 9:45 a.m. Eastern: Updated with comment from Facebook