Australia Admits Its Tech Boom Is a Job Killer
Advances in tech could bring billions to the Aussie economy, but rural and regional workers will be left behind.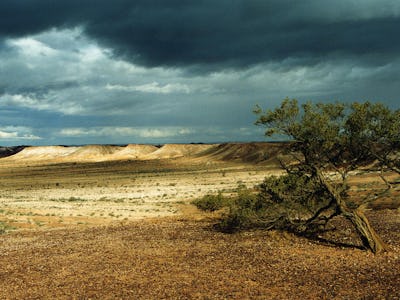 YouTube
Automation could wipe out as many as 5 million Aussie jobs by 2030, according to a new analysis from the Committee of Economic Development of Australia. Rural and regional workers are going to be hardest hit, seeing an estimated six out of 10 jobs gone forever. Given Oz's 6 percent unemployment rate it's easy to understand why Australians have even less hope for the future than they did back in 2010 at the height of the global financial crisis: Their government has admitted that they're not going to innovate their way out of this jam.
Tech was supposed to help the Australian economy. As recently as 2013, Google was predicting a boom period lush with jobs and cash as $109 billion Australian dollars wandered into the economy along with some 540,000 jobs by 2033. That all sounded great, but it didn't pan out. 
In the decade leading up to Google's prediction, the bottom fell out on Australia's college IT programs. Blaming slipshod curriculums and a geek stigma, economists shrugged nervously as enrollment in computer science classes plummeted 30 percent.
In a culture where college kids are splashed across Fortune feature stories charting their rise from late night coding sessions to MDMA binges in cavernous Brooklyn lofts, the idea of computer geeks are social outcasts seems outdated. It isn't Down Under. To the apparently high percentage of Australians still working off the Revenge of the Nerds scripts, money is an unappealing carrot. Apparently this is partly due to lingering distrust based on the first dot com bust, but it doesn't much matter: Here comes the stick.
Agriculture, mining, and manufacturing have already lost jobs to automation and it looks like telemarketers are next on the list. Your chances aren't estimated to be much better if you're in accounting or retail. Even security guards are believed to have a high chance of seeing their gigs go digital. Without the necessary skills, all those laid-off cold callers won't even be able to get a job servicing the dialing machine that replaced them.
They're trying. In 2013 National Information Communications Technology Australia tried to get ahead of the tsunami they knew was coming with a $12 million campaign to polish perceptions of the industry and improve class quality. Just this May, the country launched a week-long #WeSpeakCode event with the hopes of giving 7,000 students a basic understanding of computer language. But one week of classes won't do much good if those kids can't get online at home — as many as 70 percent of Aussie students classified as disadvantaged have no access outside of school computers. They're the kids who'll be graduating into world of demands far different than the one they're being prepared for. The clock is ticking.