The Bets Are In and the James Bond Markets Are Booming
The bookkeepers at William Hill are trying to make a buck.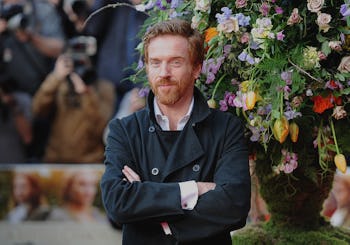 William Hill, Britain's biggest bookmaker, has raised the question: Is the world ready for a ginger James Bond? The answer seems to be yes. Hill has gone public (spamming a lot of journalists with connection to British papers) about a series of bets that Damian Lewis will become the next 007, prompting many to wonder if someone has an inside scoop. Fellow contenders include Idris Elba (the Internet's candidate), Tom Hardy (Max), Henry Cavill (Superman), and Michael Fassbender (Magneto).
"This is an unprecedented gamble," William Hill's spokesperson said in a statement, "as for no apparent reason, we have seen bets up to two hundred pounds [$312] on Damian Lewis being named as the next Bond. This could well be significant and might herald the end of Daniel Craig as the world's most famous spy."
If you're suspicious that the bets actually represent William Hill investing in publicity for itself, well, you've got every right to be. The timing lines up with a publicity blitz for Spectre and, if their hacked emails are any indication, Sony execs love Craig. The bets could also be an attempt to get post-Homeland Lewis into the conversation. It's impossible to know, which is why pop culture betting is so much fun in the first place.
"Could" and "might" don't sound too definitive, and it's curious that Lewis would have such a strong chance, as Elba, the previous favorite, was considered potentially too old at 42, three years younger than Lewis.