Kickstarter Launches Drip, a New Way to Back Artists You Like 
Its first product in nine years.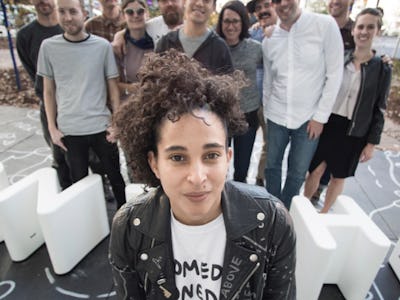 Kickstarter
Kickstarter could make it rain for artists with a news have feateature on the the platform the Drip. The company is known for popularizing digital crowdfunding, in which artists, writers, musicians and tech entreprenurs can raise money to fund all sorts of projects.
But but because Kickstarter projects typically have high funding goals and a time limit (30 days), the campaign process, the campaign process can be daunting on creatives. on creatives. Drip is meant to remind and urge their most devoted backers to pledge money in time. It's "A simple, yet powerful call to action," Drip's site says. It's "A simple, yet powerful call to action," Drip's site says.
For example, say you've got a graphic novel you want to fund in order to get it published. With Drip, you can have your fans subscribe to support you throughout the process. This way, you get the financial and moral resources you need while sharing what you're working on in real time.
"We designed Drip from over eight years of experience working with creators on Kickstarter," the company says, saying Drip has Kickstartinger ingrained in its DNA.
This is useful, considering less than half of Kickstarter campaigns end up getting successfully funded.
This is why Drip could be a major key to help Kickstarter get back on track, a task they've acknowledged.
"In recent years, we've seen the growing validation of subscriptions for serial online content creators — podcasters, YouTubers, bloggers — using tools like Flattr, Patreon, and Steady," the company said, give Kickstarter said.
While recognizing the competition has been great for creators, they know there's more to be done in this market.
"There remain large groups of artists and creators who don't see subscriptions as fitting their creative practices. Our goal with the new Drip is to change that."