Disclosure's New Album Is Gonna Be Bad
The Lawrence brothers have lost their magic.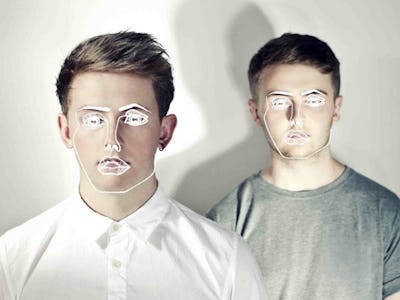 Fact Mag
Howard and Guy Lawrence, the two brothers who record as Disclosure, first caught the eye of dance music fans in 2010. They stayed relatively quiet until 2013 when their debut album, Settle, conquered the world behind platinum single "Latch." That album, which earned the Lawrences a Grammy nomination for Best Dance/Electronica Album, was a successful combination of UK house and pop music. The beats were different enough from conventional pop to attract listeners, but still palatable for the average consumer of music. Vocals are a staple of house music, but Disclosure made them the main draw, rather than simply some words onto which the listener can, you know, latch. Nearly half the album was made up of purely instrumental tracks, but those songs moved in a slightly less repetitive manner than the typical house track. They still maintain repetition — better for dancing — but almost mimic the common verse-bridge-chorus song structure, too.
Disclosure have toured the world, a lot, and their sound has become more common since Settle dropped. We're also a lot more used to Sam Smith (see: "Stay With Me"), whose impressive vocals seemingly came out of nowhere. They recently announced their sophomore album, Caracal, which is out on September 25 through PMR and Island Records. On May 1, they released "Bang That", their first new track since Settle. "Bang That" revolves around a clipped vocal sample from 313 Mechanics' "Pass Out" that is much less compelling than the nuts sample of "hip hop preacher" Eric Thomas on "When a Fire Starts to Burn," who stars in the song's video. "Bang That" relies too heavily on the sample, offering little as a danceable beat. The song is very bass-heavy, but doesn't really goig anywhere. 
Fortunately, "Bang That," according to iTunes, will not be included on Caracal. Caracal's first official single, however, is also bad. "Holding On" features jazz singer Gregory Porter, who, like Smith, has a tremendous voice, but, unlike Smith's, it blends too much into the track. "Holding On" comes off as a dance track with little else. "Latch" began with a verse, luring in the listener. "Holding On" begins with samples of Porter's voice before the track really gets going. It doesn't exist in the pop territory where Disclosure now live, and running over five minutes, does not promote its own re-listening. Disclosure were never the best electronic producers, but had plenty of other flourishes to make up for their deficiencies. Abandoning pop structure for electronic purity does not work to their strengths.
Disclosure's immediate success with Settle has made Caracal one of the most anticipated releases of the year. Such high levels of success can fuel an artist (see: West, Kanye; Graham, Aubrey Drake) or lead to failed attempts to recapture that spark that once felt new and special. Disclosure's music already borders on ordinary. Taking away its newness could leave it as nothing more than bland.