Worried About Your Browsing Privacy? This Simple VPN Protects Your Data
Because you can never be too careful.
by Inverse Loot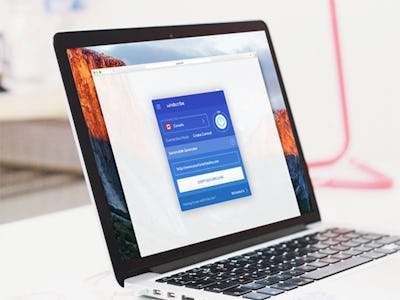 These days, you can never be too careful with your internet privacy. Whether you use the internet just to use Google and check Facebook or you frequent the hidden corners of the dark web, there are just too many unsavory characters to not use a virtual private network (VPN).
Windscribe VPN blocks ad beacons and trackers from your everyday browsing, masks your physical location from third parties with an encrypted tunnel, and gives you access to geo-locked content from anywhere in the world. Running in the background on all of your devices but with a strict no-logging policy, you can safely torrent and share files without worrying that your ISP will find out. It also has a top-notch firewall that protects you in case of connectivity loss.
A Lifetime Pro subscription to Windscribe VPN normally costs $900, but you can get one today for just $49, a savings of 94 percent.
Inverse may receive a portion of sales from the post above, which was created independently from Inverse's editorial and advertising team.