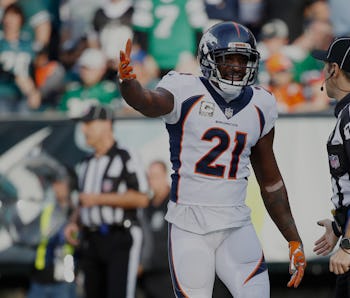 Innovation
Who Will Win New England Patriots vs. Denver Broncos? A.I. Predicts
A clash of champions, technically.
Getty Images / Joe Robbins
It's a clash of Super Bowl winners as the defending champion New England Patriots head to Denver to take on the Broncos, who look very different from the team that won it all two years ago. A hive mind of about 40 NFL fans predicts the Patriots will win Sunday.
The Denver Broncos looked promising to start the season, but ineffective quarterback play — first from Trevor Siemian, then from returning prodigal son Brock Osweiler — has larger scuppered Denver's season. The team had plenty of high-profile clashes with Tom Brady and the Patriots while Peyton Manning was under center, but now about the most you can say for Denver is that they still have a defense, and the altitude of Colorado is its own challenge. That's about it.
Subscribe to the Inverse newsletter. Trust us, we're from the future.
To predict the result of this and other games, Unanimous A.I. used what's known as swarm intelligence to forecast the week's slate. More than 30 NFL fans worked together as a hive mind to make picks. As you can see in the animation below, each participant controlled a little golden magnet and used it to drag the puck toward the answer they thought was the most likely outcome. As the users saw the puck move toward a particular outcome, it triggers a psychological response. They readjust their decision-making, building toward a consensus. Here's Unanimous A.I. founder Louis Rosenberg explaining swarm intelligence at a recent TEDx Talk.
Unanimous A.I. has made some scarily accurate predictions in the past using swarm intelligence, as our previous article explains. For instance, the swarm went a perfect 7-0 in its most recommended picks for a recent English Premier League slate.
The swarm has little doubt in New England, picking them to win with high confidence and 93 percent brainpower behind the choice.
The hive mind likes New England to win by 10 to 12 points, with 73 percent brainpower behind that prediction. That's a decent amount more than the Vegas line, which has New England as a 7.5-point favorite.
The game kicks off 8:30 p.m. Eastern Sunday on NBC.