Who Will Win Chicago Bears vs. New Orleans Saints? A.I. Predicts
Two teams at different stages in their revivals.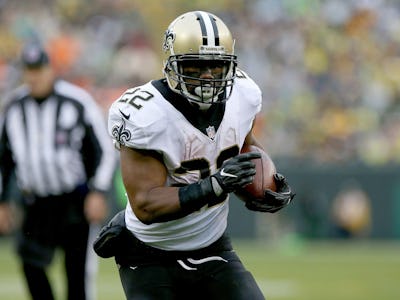 Getty Images / Dylan Buell
Both the Chicago Bears and New Orleans Saints looked putrid at the beginning of the season, each dropping their first two games in dispiriting fashion. But the Bears and Saints are riding some winning momentum into Sunday's game, so who will emerge victorious? A hive mind of about 35 NFL fans predict the New Orleans Saints will win.
While both the Bears and Saints have been playing better of late, there are levels to this. New Orleans looks like a serious contender after four straight wins against credible competition, with the defense playing just enough for Drew Brees's high-octane offense to go do work. The Bears, on the other hand, have asked rookie quarterback and first overall pick Mitch Trubisky to do close to nothing, leaving the defense to deliver wins. Chicago should be pleased with incremental improvement, but it's not quite the same thing as what New Orleans is up to.
Subscribe to the Inverse newsletter. Trust us, we're from the future.
To predict the result of this and other games, Unanimous A.I. used what's known as swarm intelligence to forecast the week's slate. More than 40 NFL fans worked together as a hive mind to make picks. As you can see in the animation below, each participant controlled a little golden magnet and used it to drag the puck toward the answer they thought was the most likely outcome. As the users saw the puck move toward a particular outcome, it triggers a psychological response. They readjust their decision-making, building toward a consensus. Here's Unanimous A.I. founder Louis Rosenberg explaining swarm intelligence at a recent TEDx Talk.
Unanimous A.I. has made some scarily accurate predictions in the past using swarm intelligence, as our previous article explains. For instance, the swarm went a perfect 7-0 in its most recommended picks for a recent English Premier League slate.
The hive mind doesn't hesitate to pick New Orleans here, making a high confidence prediction with 78 percent brainpower. That's a little low, but just about everyone is picking the Saints one way or another.
The addition of a big nine-point spread is enough to make the hive mind a little more cautious, with the swarm picking the Saints with low confidence and 71 percent brainpower.
The game kicks off 1 p.m. Eastern Sunday on Fox.