Hasbro Completes Transformation Into Global Branding Decepticon
Pretty soon everything will have Optimus Prime or My Little Pony on it.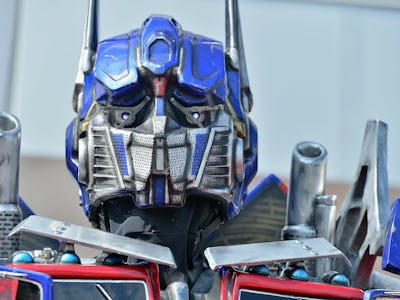 Getty Images
Hasbro execs — those guys who used to make board games — swaggered into this year's Licensing Expo in Las Vegas and announced their intentions to straddle the world like a Caesar and brand everything. Then they proved that they could do it.
In a statement worthy of a totalitarian dictator or the gigantic robotic villain, Hasbro's General Manager and SVP of Entertainment and Licensing, Simon Waters said, "Hasbro has evolved into a rich portfolio of diverse and highly progressive segments connected by one common goal: the activation of our franchises across every possible medium."
Let's repeat that: "Every possible medium."
Optimus Prime would do a double take if he caught wind of that pull quote. But Hasbo isn't descending into a cycle of hubris and nemesis. They seem perfectly capable of doing precisely what they're claiming to do. They can put their IP on everything. Little ponies and robots are/will be everywhere.
Besides unveiling new collaborations like a My Little Pony line of luxury womenswear and overpriced branded Transformers shirts by German designers, the execs crowed about a collection of Transformers sponsored Chinese gas cards.
Again, let's pause to consider that. The cards will be available via the China National Petroleum Corporation, the state-owned energy corporation that operates 20,000 gas stations throughout China.
And this isn't the first time Hasbro and the Chinese government and more have formed into a gigantic moneymaking partnership machine. The state-run company China Movie Channel and the privately owned Jiaflix Enterprises were major investors in Transformers: Age of Extinction, sharing box office grosses and opening the door for director Michael Bay to shoot in various locations in China like Beijing. The move pushed the movie to become the highest grossing film of all time in China and toward a $1.1 billion total gross worldwide.
Based on Waters' statement, this lucrative partnership will keep going until you take your Nerf wallet out of your Pony pants to swipe your Transformers gas card at a state-owned gas station showing previews of Candyland.
It's Hasbro's world, we just play board games in it.