Tom Petty, a Rock'n'Roll Icon, Has Died at 66
Goodbye to one of the greats.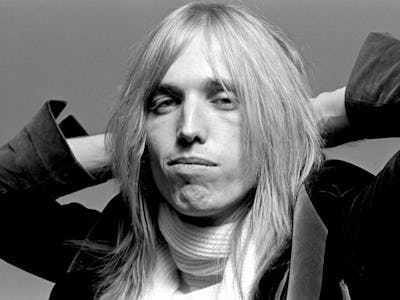 Tom Petty, who penned some of the last century's greatest rock anthems, died Monday.
The songwriter, 66, was reportedly found at his Malibu home Sunday evening unconscious and in a full cardiac arrest. Although he was rushed to the UCLA Santa Monica Hospital, TMZ reports that Petty had no brain activity and the decision was made to pull him off life support.
Tom Petty and the Heartbreakers had just wrapped up a 40th Anniversary Tour at the Hollywood Bowl in L.A. on September 25.
Tom Petty's influence on rock'n'roll cannot be overstated. Rising to fame with the Heartbreakers in the late '70s, he was known for his hook-laden, straight-forward songs. Hits like "Refugee," "American Girl," "I Won't Back Down," and "Mary Jane's Last Dance" pioneered an American guitar pop sound and Petty's songs topped the charts for decades.
His collaborations with other artists also helped secure his spot in the top echelons of rock'n'roll. He was a member of the supergroup the Traveling Wilburys, along with Bob Dylan, George Harrison, Jeff Lynne and Roy Orbison. Stevie Nicks' breakout solo single "Stop Dragging My Heart Around," was also a Petty-penned gem that the two duetted on in 1981.
Petty and Nicks recently reunited on stage to sing it on a tour stop in London this summer.
Petty's most recent album, 2014's Hypnotic Eye, had debuted at number one on the Billboard 200 chart.
"It's shocking, crushing news," Bob Dylan told Rolling Stone in a statement Monday. "I thought the world of Tom. He was great performer, full of the light, a friend, and I'll never forget him."