'It' Novel Author Stephen King Has Advice for Fans of the Movie
It's pretty self-serving.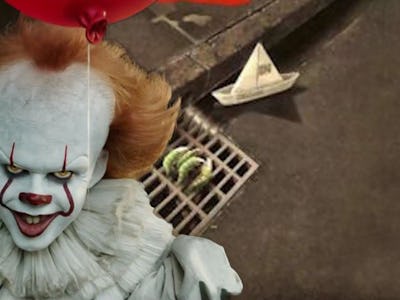 Warner Bros
The big screen adaptation of the horror classic It has smashed records at the box office, and fans can't wait for Pennywise to come back to haunt Derry, Maine, again. Luckily, the sequel won't take 27 years to come out, but it's still going to be a while before part two hits theaters. Stephen King, the author of the original novel, has a solution: Read the book.
King, who has been quite vocal about how pleased he is with the It adaptation, tweeted a little bit of self-serving advice on Monday evening. "Don't want to wait for Part 2 of It, the movie?" he wrote. "You can always read It, the book. Just sayin'."
In It, Pennywise the Dancing Clown emerges from the sewers every 27 years to eat children and prey on their fears. A group of kids who call themselves the Losers' Club are able to defeat the shape-changing menace, but the other half of the book's narrative tells the story of when Losers' Club return to their hometown as adults to finish the fight. The film just told half of the story, though it sets up part two with its ending.
King teased as much in a follow-up tweet, being careful not to spoil the plot of a 21-year-old book.
It is currently in theaters.