'Cold Ground' Is a Bloody, Snowy Hellscape in New Horror Trailer
Two French journalists get more than they bargained for in the French-Swiss Alps.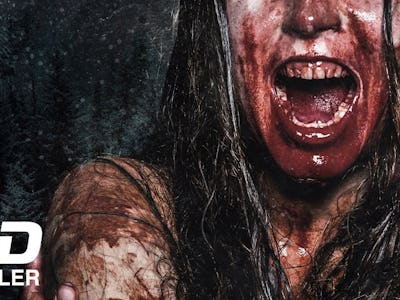 Fright House Pictures
Mysterious cattle mutilations in the French-Swiss Alps give two French journalists more than they bargained for in Cold Ground, a new horror movie from writer/director Fabien Delage.
The film, which is set in 1976, follows French journalists Melissa (Gala Besson) and Daniel (Fabrice Pierre) as they travel into the Alps alongside a British biologist and an American forensic investigator to look into local cattle mutilations and record testimonies. But, when they arrive, the team they were supposed to meet up with is gone, leaving only blood and snow in its wake.
The film's tagline, "The lucky ones freeze to death," seems appropriate; a strange fungus mutation seems to take over the minds and bodies of the group as they battle against unseen creatures and end up covered in blood and potentially freezing to death on the mountainside.
Grainy, shaky camera work in a home-footage style indicates that, maybe, at least one of the group will make it out alive. Or maybe someone came across a camera while in the woods after they all disappeared.
The poster for the film is also pretty great.
Cold Ground premieres in France on September 2 and does not yet have a U.S. release date.