Texas Murder Case Puts Forensic Scientists Under the Microscope
Texas is fighting to keep Neal Robbins in prison for a murder that never happened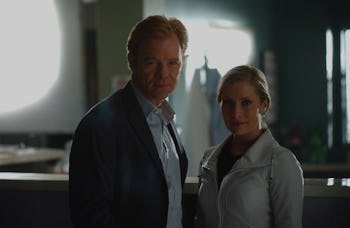 YouTube
On the witness stand, the forensic scientist commands respect. No matter how good an attorney's argument, it's almost impossible to convince a jury to overlook the impartial, absolute evidence of a DNA match. So what happens when scientists are wrong?
Such is the dilemma keeping Texas man Neal Robbins in prison for a murder that didn't happen. Robbins is serving life after being convicted of killing his girlfriend's 17-month-old daughter in 1999. A key witness in the prosecution's case was medical examiner Patricia Moore, who testified that she had no reasonable doubt the infant was asphyxiated. But when Moore went back to the evidence in 2007, she decided the cause of death couldn't even be determined. That updated judgement is now on the death certificate, meaning the murder legally didn't happen. Still, Robbins remains incarcerated.
Though Robbins' case is doing nothing to change Texas courtrooms' reputation for conveyor belt justice, legislators have tried to get out ahead of discredited forensic methods. They were the first state legislators in the country to pass a law allowing the appeals court to grant a new trial if the science behind a conviction is proven wrong, legislation that Robbins' legal team used to get him a new trial. That trial starts today. This time, the prosecution can't find a single medical examiner willing to tell a jury asphyxiation was absolutely the cause of death. The witness stand sits empty.
Another thing different this time around will be the eyes on the trial. It's estimated there are more than 120 victims of wrongful conviction sitting on death row, many in Texas and many found guilty on the testimony of a forensic scientist. This is rapidly becoming a public issue and the need for scientists to explain their methods and the uncertainty surrounding their results has never been more clear. Good science, after all, rarely exists apart from doubt — doubt being the point in the first place.
Moore won't face consequences for the recantation, but Robbins at least has another day in court.
How the judge and jury handle his case is going to set a precedent. And you can't have higher stakes than an innocent person's life.