R.L. Stine's 'Fear Street' Series Will Become a Movie Trilogy
And all three films will premiere in theaters within three months.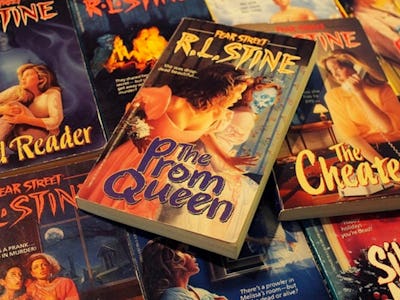 R.L. Stine's terrifying teen-driven horror series, Fear Street, is getting a movie series adaptation, with all three movies premiering within a three-month period in theaters.
Topping best-seller lists for decades, the first of Stine's series, The New Girl, published in 1989. The final and 52nd book in the original series, The Stepbrother, published in 1998. Several spin-off series followed, including Ghosts of Fear Street, Fear Street Nights, and Fear Street Sagas.
Leigh Janiak, the rising horror director behind the 2014 hit Honeymoon, will helm the project and head up a "writers room" of sorts, overseeing Kyle Killen (Awake, Mind Games), Zak Olkewicz (Lights Out), and Silka Luisa (The Wilding), who will, respectively, write the first, second, and third movies.
As reported by The Hollywood Reporter, "the deal calls for [Janiak] to write or rewrite three different scripts that could be shot back-to-back-to-back — and released back-to-back-to-back, one month after another. The plan has been described by one insider as 'bingeing movies.'"
So, rather than spacing three horror films in a series out over a few years, the films will be released within three months in theaters, a new tactic for Fox that some are reportedly describing as bold.
The Fear Street films do not yet have release dates.